For any business, there are a few key traits that can make all the difference when it comes to profitability and efficiency. Chief among these is consistency, be it regarding product quality, employee workflows or infrastructure areas such as shipping. Consistency across the board allows for a reduction in costs, and peace of mind in the knowledge that you've optimised every part of your business – from manufacture to delivery.
Consistency And Plastic Pallets
The same holds true for the pallets that you use to ship your product, and in this article, we'll break down the key reasons why uniformity of construction and design can have such a significant impact.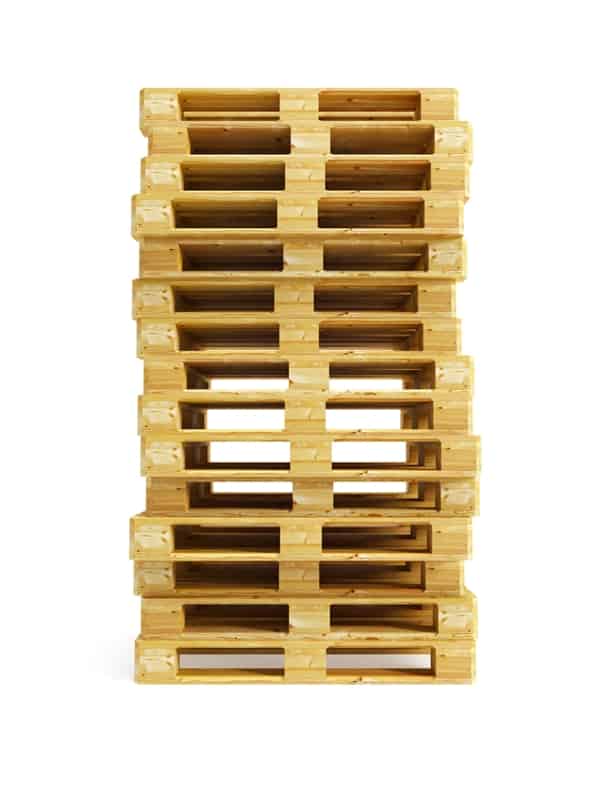 Consistency in pallets
In pallets, there are three main areas to consider when looking at consistency. First and foremost is size, which has traditionally been one of the biggest issues with wooden pallets. Because each unit is constructed from several pieces of wood with different grains and textures, there's a large margin for error between materials. After all, every tree is different, and though discrepancies may be subtle, when added up there can be an immense amount of variety between each pallet that shows up at your warehouse.
The issue here is that size, and therefore capacity, can change from unit to unit, making it tough to accurately predict how many pallets you'll need for each shipment. This is in addition to the question of whether or not the pallets will break or collapse during shipment, risking the integrity of whatever is being delivered. Pieces of wood also differ in their density and strength. You could have one very heavy pallet arrive alongside a lighter one with less load-bearing capacity, which in turn can drastically affect your ability to package accurately – especially in bulk.
Ditching outdated wooden pallets is the best way to ensure consistent results for your business.
A plastic solution
Fortunately, the industry has evolved to find a solution to the inconsistencies of wooden pallets – plastic. The manufacturing of plastic pallets takes place under immense pressure using highly accurate moulds. As a result, each pallet comes out with the same dimensions and strength, making it far easier to work out what each one can safely hold during shipping.
Once you know how much of your product can be shipped on a plastic pallet, it's a simple matter of extrapolating that data to how much you need to transport, and ordering accordingly. When combined with the longer life span of plastic pallets to their wooden counterparts – by an average of 10 times – it's clear that ditching outdated wooden models is the best way to ensure consistent results for your business.
For more information about plastic pallets and how they can help your bottom line, contact the team at Eco Pallets today.