The exact weight of a pallet in kg largely depends on the type of pallet you're using, and the material it's made from. Most wooden pallets sit somewhere between 15 kg and 70 kg. However, plastic pallets can be quite lightweight and come in at as little as 4 kg.
Knowing which pallets weigh more and which weigh less in kg can help you make important decisions about which pallets will work best in your business supply chain.
So, what plastic pallet options do you have? Let's take a look.
---
The Weight Of A Pallet In Kg Varies
At Eco Pallets Australia, our plastic pallets weigh different amounts mainly depending on 3 factors:
Pallet design
The pallet's purpose
The plastic material used
3 Pallet Weight Kg Examples:
Take our nested ECO-1210SL 9LEG pallet. It weighs 6.4 kg, and is specifically designed for maximum strength and rigidity. At 1200 mm in width by 1000 mm in length, it's one of our larger options. The pallet holds a static weight of 2000 kg and a dynamic weight of 600 kg. It is made from recycled PPC.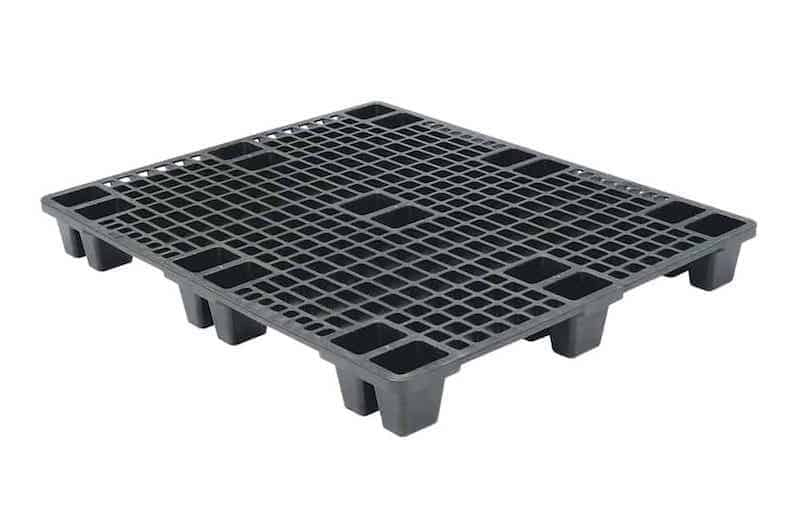 Meanwhile, our slightly smaller ECO-800 pallet is 7.5 kg despite only being 1200 mm in width by 800 mm long. It's made from the same recycled PPC yet can hold a heavier load than the ECO-1210SL 9LEG pallet because it's designed very differently. This pallet can hold a static weight of 3000 kg and a dynamic weight of 1000 kg, and features a grill top deck and base.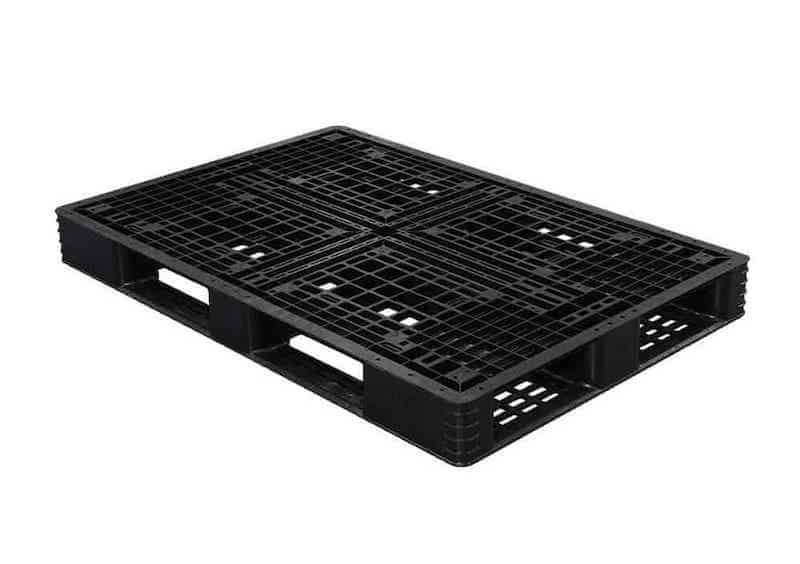 Finally, from our heavy duty pallet series, our ECO-1165 range weigh substantially more, at 23.4 kg each. However, they're designed with a smooth, flat, anti-slip loading service that can hold a static weight of 10,000 kg or a dynamic weight of 2000 kg. In this case, the extra weight of the pallet itself is more than compensated for by the load it can hold.
It really pays to talk to plastic pallet producers about your business needs to understand the pallet weight and style that best suits you.
---
Taking Pallet Weight Into Account When Buying
In choosing the right pallet weight and size, you need to think about every aspect of your supply chain. Consider:
What weight the pallet needs to hold and if it is variable.
Whether this is a static or dynamic weight.
How you'll transport your pallet and how much it'll cost.
Where your pallet isn't going to be carrying particularly heavy products, but you're paying a third-party company for shipping, weight might be a crucial cost-saving measure.
Some shipping costs are based on weight. If this is the case, you'll want as light a pallet as possible. Alternatively, if you're running your own shipping logistics, a whole truck full of lightweight pallets could represent considerable fuel efficiencies.
Remember, if you're shipping your pallets internationally from Australia, they also have to meet stringent ISPM customs requirements.
Types Of Pallet Weighing Scales
When working out the weight of a pallet in kg, the usage of various types of weighing scales in supply chain facilities will substantially improve weighing processes. Supply Chain Minded breaks down different weighing scales in their article titled, "Optimizing Weighing Processes In Supply Chain Warehouses." The weighing scales gone over include:
Pallet Scales
Pallet Beam Scales
Pit Mounted Pallet Scales
Portable Pallet Jack Scales
Lift Truck Scales
Conveyor Belt Scales
On-Board Weigh Scales
Wood Pallets Vs Plastic When It Comes To Kg Pallet Weight
Wood is a heavier material in the first place. It is never going to help you minimise shipping costs on the basis of weight alone. One of the reasons wood can be so much heavier is because it absorbs moisture in certain conditions, such as when left outside in wet weather, or during the cleaning process.
Moisture doesn't only affect pallet weight...
It also encourages mould and mildew, which can have serious implications for the products being transported. Plastic is impervious to moisture and easy-to-clean, which is why it's such a great option for hygiene-reliant industries such as food and pharmaceuticals.
Recommended: Learn more about plastic vs wood pallets.
---
To find out which plastic pallets suit your supply chain, get in touch with our experienced team for more information and a personalised quote.